Suzuki Vitaraor similar | SUV
Peugeot 208or similar | Economy
Citroen C-Elyseeor similar | Economy
Toyota Corollaor similar | Middle

Couldn't find a car among those offered?
Tell us the details and we will buy a new car for your project.
We
guaranteed for you
Our cars will do everything for your business
Large selection of new cars

Vehicles less than 3 years old

Cars are insured with LDW and SLI

Scheduled and current repairs at our expense

Substitute car for long repairs

Tyre replacement: seasonal and wear-out
With us you
receive
Many benefits for business clients
Partner with more than 10 years experience in the market

Special price

Rent a car in any city in the country

Launching a project in 1 day

Payment with VAT

24/7 Service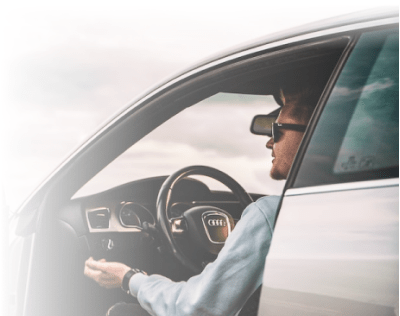 When renting a car is the right choice
What situations can rent a vehicle from NarsCars solve?
Your company does not have its own fleet
To maintain transport for your company is too expensive
You only need a car from time to time, and it's not worth paying all the costs associated with buying and maintaining a car
Optimization of the staff structure and release from non-core functions of employees.
Car rental helps to solve all these issues quickly and easily:
You receive a car completely ready for operation
You don't have to worry about car maintenance and repairs
A replacement car in case the main one is being repaired
Service support, regardless of the time of day - every car of the company is connected to the NarsCars Assistance program.
Car rental for legal entities with VAT and entrepreneurs of any level
NarsCars provides car rental services on favorable terms and at reasonable prices. Our customers receive cars in excellent technical and aesthetic condition. All cars undergo scheduled maintenance and necessary repairs in a timely manner!
The rental agreement provides for the full responsibility of our company for the functionality, maintenance and insurance of the car. All our cars are insured under the full CASCO program, which means that even in the event of an accident or emergency, your company's car restoration costs will be extremely minimal - at the level of a franchise under an insurance contract.
How much does it cost to rent a car?
Tariffs for legal entities and budget organizations depend on:
number of vehicles rented;
car brands;
rent term;
car equipment.
When it comes to long-term rental, our company additionally provides the service of completing the car with the necessary equipment: air conditioning, navigation aids, acoustic devices, parking sensors, leather interior, etc. (as agreed by the parties).
We don't have the car you are looking for? Contact our specialists. With long lease terms and signing a contract for a period of more than a year, it is possible to buy a car "for a client". We will take into account all your wishes: service life, brand, model and even color! During the operation of the car under the rental agreement.
Required from the client:
Regularly make rent payments
at the request of a company representative, provide access to the car for technical inspection and scheduled and unscheduled repairs.
From the company provided:
a car that 100% meets the customer's expectations, both technically and aesthetically;
consultations on fleet management;
all service activities required during operation: maintenance of cars provided for rent, immediate replacement of a car in the event of a breakdown or an accident, tracking the period of validity of technical inspection and insurance, paying for insurance under the CASCO system.
Pay attention!
By renting a car, you relieve yourself of additional efforts and costs for maintenance and repair, as well as compulsory car insurance. Also note that the cost of renting a vehicle is included in the expenses of the enterprise, which means it is taken into account in taxation.