About Us
About Us
We are where we always need.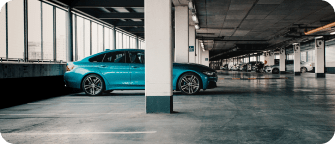 Narscars
NarsCars is a professional car rental in Ukraine that provides a wide range of cars for every taste and budget. Our company is one of the best in the industry and we are committed to providing high quality service and safe mobility to our customers.
We offer cars of various classes and brands, ranging from economical models to premium cars. All our vehicles are in excellent condition and undergo regular technical checks to ensure their reliability and safety.
We also offer additional services such as GPS navigation rental, child seat rental, car router rental and others. We do our best to ensure that our customers get the maximum pleasure from renting a car.
Our team of professional managers is always ready to help you choose a car and additional services, answer all your questions and ensure a quick and easy rental process. We also offer flexible rental conditions, as well as the ability to deliver the car to any place convenient for you.
If you are looking for a reliable and high-quality car rental in Ukraine, contact us at NarsCars and we guarantee that you will be satisfied with our service.
History
2022
—

Possibility to see the cordon on our cars (points of delivery in Poland)

2020
—

NarsCars will increase its fleet of up to +180 vehicles and 40 spokesmen.

2019
—

The company opened offices at international airports in Ukraine:

Kharkiv Airport — yes!
Odesa Airport - so!
Lviv Airport — yes!
Zhulyani Airport - yes!
Boryspil Airport — yes!

2018
—

The company opened more offices in the largest places in the country: Kiev, Odessa, Dnipro.

2017
—

The company opened offices in the largest places in the country: Kharkiv, Lviv.

2016
—

"The NarsCars Trademark appeared, and from that hour it became one of the most famous vehicles on the Ukrainian car rental market.