Baby chair on demand
#Additional options for car rental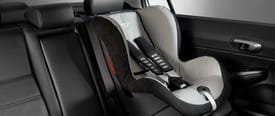 Baby chair on demand
Do you have to spend a lot of time on the road with a small child? In this case, you can not do without a child car seat.
This device – the best way to ensure maximum safety to the restless toddler. Use the car seat and so that children do not distract the driver from the road.
Narscars takes care not only of the driver, but also of the passengers. We issue modern children's car seats at the request of the lessee.
Please note that different car seats are needed to transport children of different ages and weights. We will provide you with the model in which your child will be most comfortable. We have a full «set» – from seats for the smallest passengers to car seats of the third group (suitable for children under 12 years old).
Our experts select for you not only the best cars, but also the safest children's car seats from reliable European manufacturers.