Honda CRV
Rent Honda CRV in Lviv
Honda CRVor similar | SUV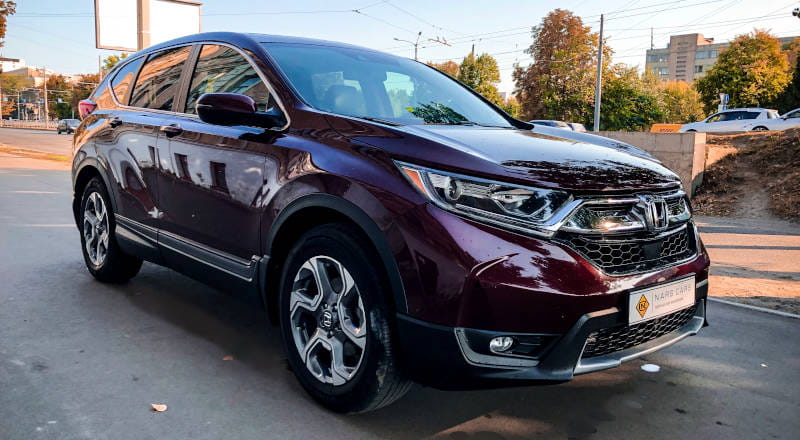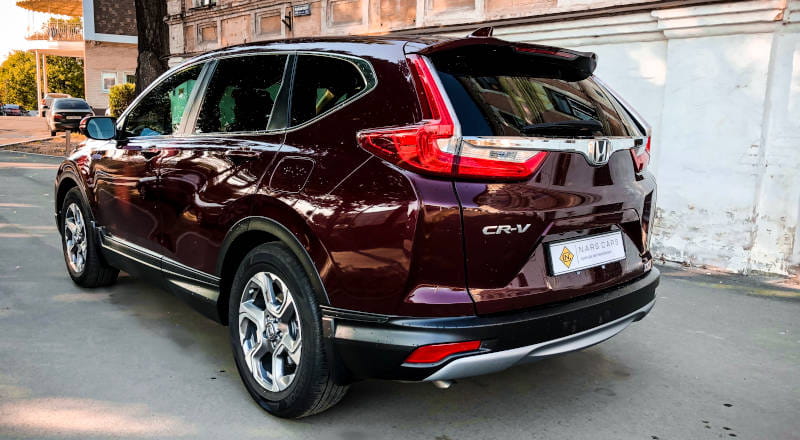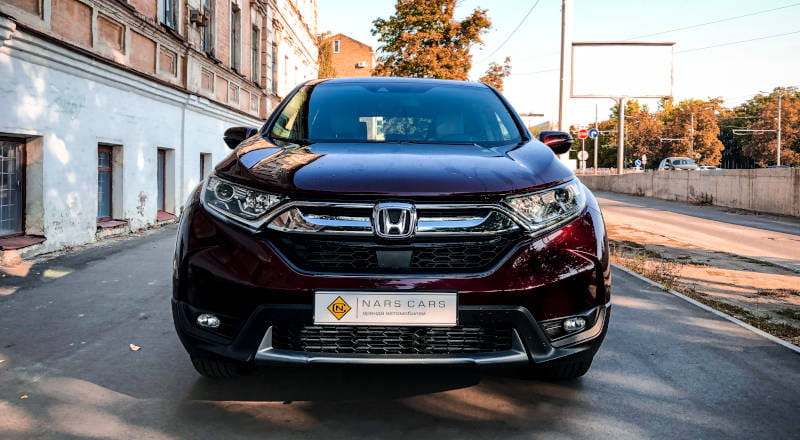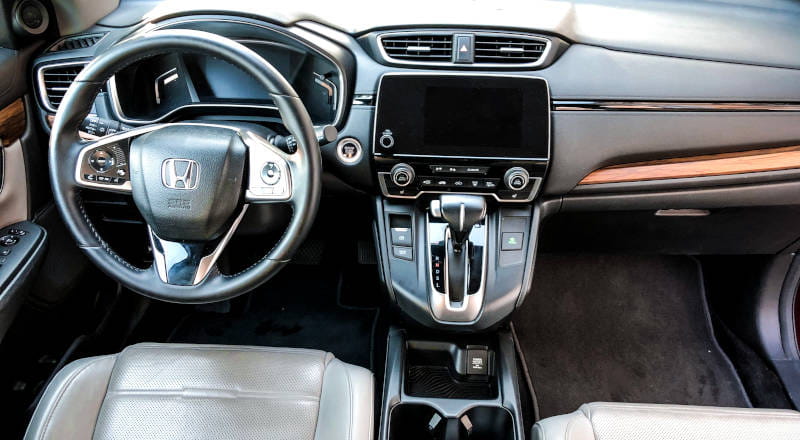 Customer Reviews
Хонда СРВ - взял и не прогадал. Ездил с Харькова в Херсон, начиная после Днепра дорога "закончилась" но СРВ хорошо справился с отсутствием хорошего асфальта. Хорошая машина!
Постоянно пользуюсь услугами Nars Cars. Как всегда, все быстро, четко и удобно. Для постоянного клиента, если берешь машину с полной страховкой (а это очень разумно, даже если водительский стаж достаточен), весь процесс занимает 5-7 минут. Машина всегда чистая, ухоженная, в отличном техническом состоянии, с полным баком. Конкретно по Honda CRV - очень шустрая для своих габаритов, с хорошей комплектацией. Хорошая подвеска, круиз-контроль. Брала машину для поездки в другую область - очень комфортна и в дороге, и без дороги:) Дорогу держит хорошо, отдельно порадовал расход топлива - оказался меньше, чем у других машин этого класса, которыми пользовалась. Несомненно захочу взять ее еще раз. И только в Nars Cars. И всем рекомендую.
Не первая машина, которую брал в аренду, но услугами компании компании Nars Cars воспользовался впервые и остался доволен! Менеджеры очень ответственно относятся к своей работе, видно что работают на результат и дорожат своими клиентами. Приятно работать с лидерами на рынке, они знают чего хочет клиент. Рекомендую.
Являюсь постоянным клиентом данной компании.По роду своей деятельности каждую неделю бываю в г. Харькове. Очень удобно доставляют и забирают автомобиль в Аэропорту.Ни разу не подвели, хотя бывали задержки рейсов сотрудник с автомобилем всегда дожидается. Но недавно взяв машину на прокат,не работала фара.Я позвонил менеджеру и очень быстро проблема была устранена. Приятно,что ответственное и уважительное отношение, готовность понять задачу и помочь с ее решением.
How to book Honda CRV in Lviv ?
The "NarsCars protection" service is a reliable way to protect yourself and the car during the rental. We provide our customers with the opportunity to use our fleet without worrying about possible financial losses associated with car damage or theft.
We guarantee that your rental will be safe, convenient and worry-free if you choose this service.
*If you do not add NarsCars Protection to your claim and return the vehicle with damage, the repair cost will be deducted from your deposit.
The daily mileage limit is 300 km, but not more than 4500 km per month. In case of overrun, each kilometer is paid additionally according to the company's tariffs;
IMPORTANT! The tenant can order the "Unlimited mileage" service so as not to limit himself in kilometers. The cost of the service is according to the tariffs of the company.
You must have a passport, a driver's license (driving experience of at least 2 years), a bank card and a TIN (for citizens of Ukraine), as well as an age of at least 23 years.
To do this, you need to select the service "Standard protection" or "Full protection" and then you do not need to leave a large deposit.
- Добавьте опцию Стандартная защита или Полная защита в свою аренду и не думайте о рисках, связанных с повреждением кузова. Все расходы будут покрываться страховкой.
The person renting the car Honda CRV must have a valid driver's license, driving experience of at least 2 years, and at least 23 years of age.
The decision to admit a driver who does not meet these requirements is made individually.
The cost of the Honda CRV in Lviv rental service depends on several factors, such as the rental period and seasonality. We provide a flexible pricing policy, which may vary depending on these factors.
Rent a Honda CRV in Lviv
Urban "SUVs" of the SUV class are very popular today, due to their low rental cost, dimensions and solid equipment, which in some crossovers can reach premium quality. Honda SRV is an excellent and bright representative of the SUV class, which combines high ground clearance, reliable chassis and powerful engine with the comfort of a city car. A catchy exterior with slanted front optics and sophisticated taillights create an image of a sports cross-car. Technological and multifunctional interior of the car is made of very high quality materials.
Honda CRV is perfect for travel, trips to the countryside off-road with a large company or family. A spacious trunk allows you to take with you all the necessary things, and with the possibility of increasing the volume of the luggage compartment by folding the rear seats, you can carry tourist or sports equipment. It is possible to rent a Honda SRV in our car rental with a deposit or full insurance.
When choosing to rent a car with Full Insurance, the client receives the following benefits:
Does not leave a deposit for the car.
The lessee is relieved of any responsibility for damage to the body.
Car wash is included in the price.
Basic rental conditions:
Age from 23 years old.
Driving experience from 2 years.
Also, our customers are provided with a large list of additional services that may be needed on the way: a video recorder, a Wi-Fi router, a GPS navigator, a child seat, etc.
Pay for all services online and pick up a car where it is convenient for you!