Lexus RX350
Rent Lexus RX350 in Lviv
Lexus RX350or similar | SUV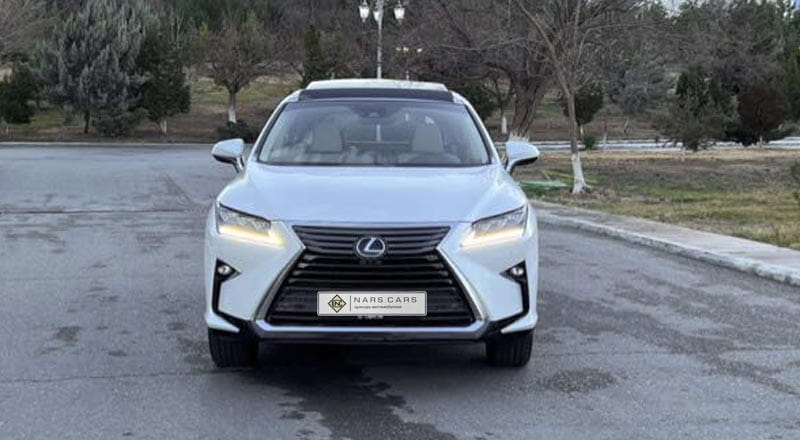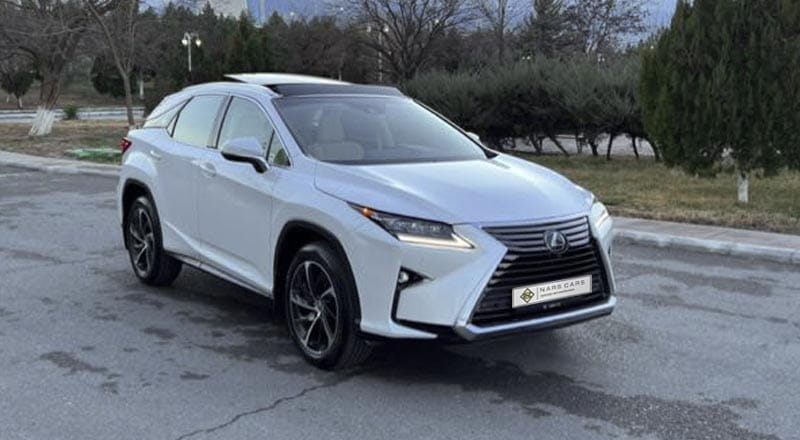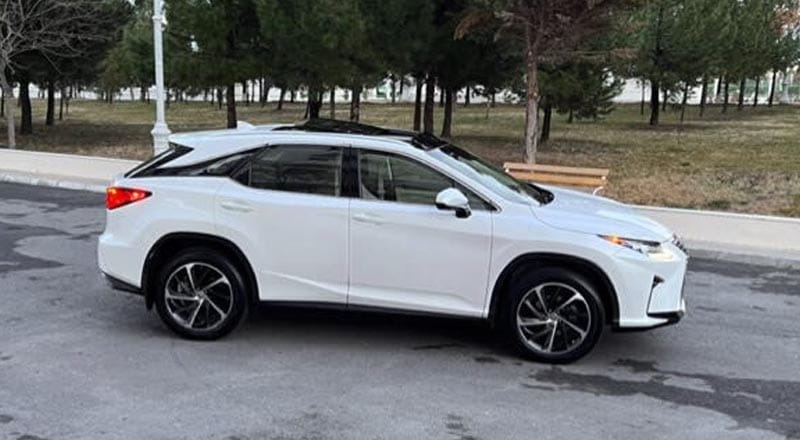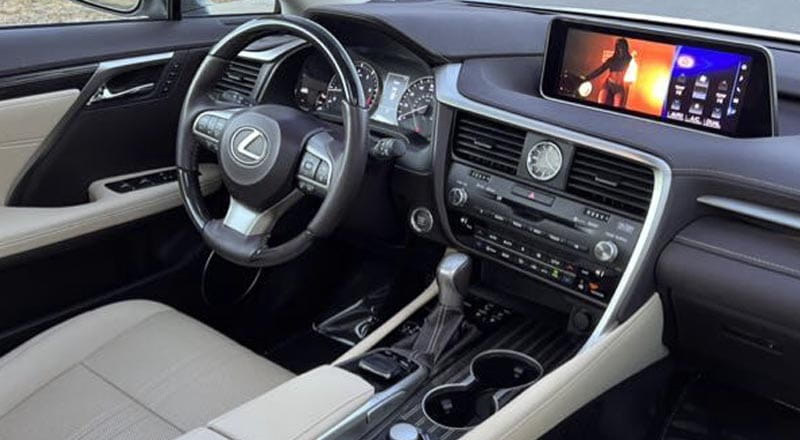 Customer Reviews
Внешне автомобиль очень понравился, а вот салон на любителя из-за квадратного оформления. По двигателю и динамики все понравилось.
Всем рекомендую этот автомобиль кто хочет от души покататься по городу. Спасибо компании за сервис, все очень быстро и без проблем. Не думал что в Украине можно так легко взять на прокат авто!!!
Привет! Как и обещал – вот Вам отзыв. Работой Вашей компании остался доволен. Чистотой и свежестью авто тоже. В офисе все вежливые, очень приятные менеджеры. Понадобился GPS, для меня его установили. Без проблем вообще все финансовые вопросы. Буду брать еще. А про характеристики автомобиля не вижу смысла писать. Обзоров полно в интернете.
How to book Lexus RX350 in Lviv ?
The "NarsCars protection" service is a reliable way to protect yourself and the car during the rental. We provide our customers with the opportunity to use our fleet without worrying about possible financial losses associated with car damage or theft.
We guarantee that your rental will be safe, convenient and worry-free if you choose this service.
*If you do not add NarsCars Protection to your claim and return the vehicle with damage, the repair cost will be deducted from your deposit.
The daily mileage limit is 300 km, but not more than 4500 km per month. In case of overrun, each kilometer is paid additionally according to the company's tariffs;
IMPORTANT! The tenant can order the "Unlimited mileage" service so as not to limit himself in kilometers. The cost of the service is according to the tariffs of the company.
You must have a passport, a driver's license (driving experience of at least 2 years), a bank card and a TIN (for citizens of Ukraine), as well as an age of at least 23 years.
To do this, you need to select the service "Standard protection" or "Full protection" and then you do not need to leave a large deposit.
- Добавьте опцию Стандартная защита или Полная защита в свою аренду и не думайте о рисках, связанных с повреждением кузова. Все расходы будут покрываться страховкой.
The person renting the car Lexus RX350 must have a valid driver's license, driving experience of at least 2 years, and at least 23 years of age.
The decision to admit a driver who does not meet these requirements is made individually.
The cost of the Lexus RX350 in Lviv rental service depends on several factors, such as the rental period and seasonality. We provide a flexible pricing policy, which may vary depending on these factors.
Rent Lexus RX 350 in Lviv
Quality and comfort are the key advantages of the Lexus RX 350. If you need to meet partners or go to a business meeting, it is not necessary to immediately buy a new car, you can rent it at Narscars car rental company. Our company has been operating in the rental market for more than seven years and provides cars of various classes and configurations for rental.
Lexus R X 350 is a premium model that combines Japanese quality and European standards. Sporty appearance, quality finishing materials, futuristic interior will make even the most sophisticated motorists fall in love with them. This urban SUV impresses with its manufacturability and technical capabilities. The 3.5-liter engine produces 276 hp. with the ability to accelerate from 0 to 100 in 8.1 seconds. with a mass of about 2 tons. The RX's adaptive suspension makes it a great off-road vehicle.
The interior of the Lexus RX 350 is a great place for trips of any duration, heated and cooled seats, soft trim materials, conveniently placed control panels, everything is done for easy and comfortable driving.
Lexus RX 350 rental in Lviv is provided by Narscars car rental company at a bargain price and all documents are processed in 10 minutes. It is possible to book and pay for services online without leaving your home or office, order a car pick-up at an address and enjoy a trip in a premium Japanese SUV car.
More cars in our car park! See, choose, book now!