Mercedes Viano
Rent Mercedes Viano in Lviv
Mercedes Vianoor similar | Minivan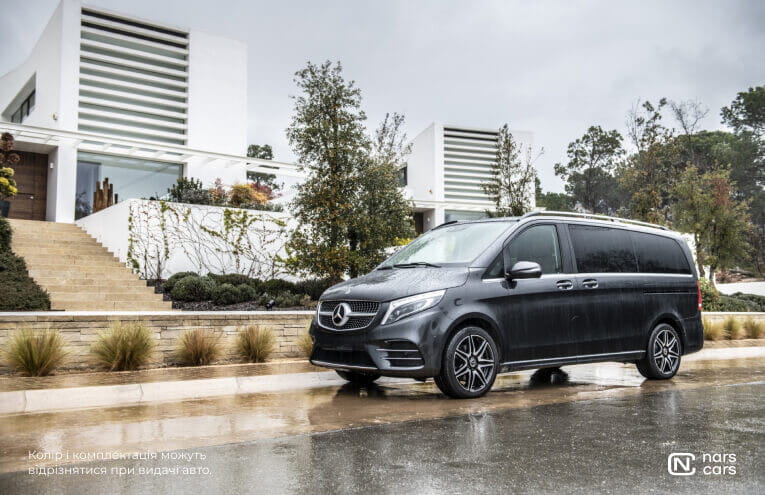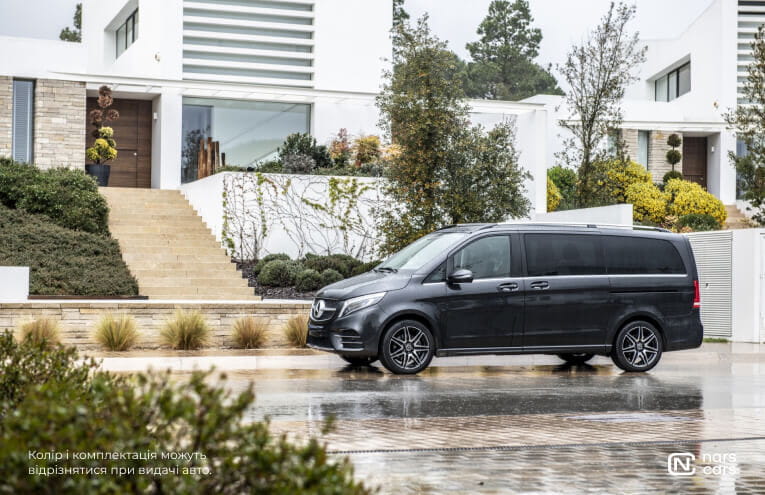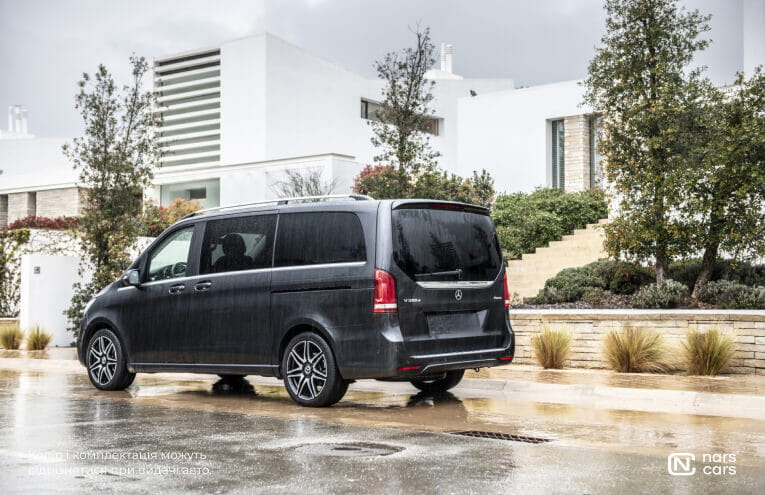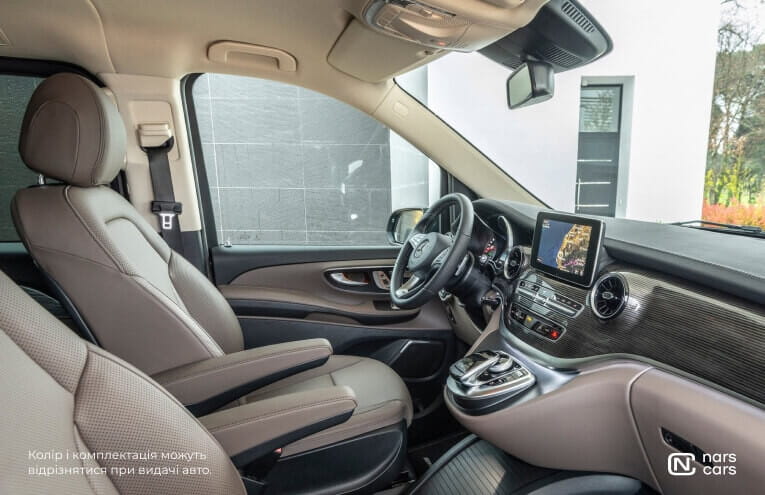 Additional functions
Customer Reviews
Мерседес себя оправдал и не подвел. Для коммерческого использования именно то что нужно.
Тачка огонь! Постоянно беру только её, нигде больше не видел такого ухоженого минивена в автопрокатах по всей Украине. Всем рекомендую, берите у НарсКарс минивены
Взял авто для поездки семьёй в Карпаты. Отличный семейный автомобиль. В качестве плюсов, могу отметить, что машина достаточно комфортная, вместительная и что не мало важно, надежная, т.к. были дети! Советую всем, кто любит выезжать куда-либо большой компанией!
How to book Mercedes Viano in Lviv ?
The "NarsCars protection" service is a reliable way to protect yourself and the car during the rental. We provide our customers with the opportunity to use our fleet without worrying about possible financial losses associated with car damage or theft.
We guarantee that your rental will be safe, convenient and worry-free if you choose this service.
*If you do not add NarsCars Protection to your claim and return the vehicle with damage, the repair cost will be deducted from your deposit.
The daily mileage limit is 300 km, but not more than 4500 km per month. In case of overrun, each kilometer is paid additionally according to the company's tariffs;
IMPORTANT! The tenant can order the "Unlimited mileage" service so as not to limit himself in kilometers. The cost of the service is according to the tariffs of the company.
You must have a passport, a driver's license (driving experience of at least 2 years), a bank card and a TIN (for citizens of Ukraine), as well as an age of at least 23 years.
To do this, you need to select the service "Standard protection" or "Full protection" and then you do not need to leave a large deposit.
- Добавьте опцию Стандартная защита или Полная защита в свою аренду и не думайте о рисках, связанных с повреждением кузова. Все расходы будут покрываться страховкой.
The person renting the car Mercedes Viano must have a valid driver's license, driving experience of at least 2 years, and at least 23 years of age.
The decision to admit a driver who does not meet these requirements is made individually.
The cost of the Mercedes Viano in Lviv rental service depends on several factors, such as the rental period and seasonality. We provide a flexible pricing policy, which may vary depending on these factors.
Rent a Mercedes Viano in Lviv
If you are planning a trip with a noisy company to the most beautiful places in the capital of Galychyna or want to meet a large delegation of relatives, business partners or just acquaintances at the train station or at the airport, then you should definitely be interested in renting a Mercedes Viano in Lviv. This is a compact but roomy minivan, which, in addition to the driver, can comfortably accommodate 6 more passengers.
Despite its impressive dimensions, the minivan from the German auto giant is very maneuverable and easy to control. It behaves well both in busy city traffic and on suburban highways. The designers of this model focused not only on luxury, but also on practicality, because even the basic configuration provides cruise control, airbags and heated front seats, a multifunctional steering wheel and additional heating of the interior.
Where can I rent a Mercedes Viano in Lviv?
If you are interested in renting a Mercedes Viano in Lviv without a driver or with a driver, contact Narscars. For more than 7 years we have been providing high-quality car rental service throughout Ukraine. Our clients receive the following benefits from cooperation with the company:
They have cars from the new fleet at their disposal.
All vehicles are provided in a clean and serviceable condition with a full tank of fuel.
Competitive cost of services in the market.
Possibility to rent a car without a deposit.
An extensive network of branches throughout Ukraine.
Delivery of the vehicle to any point of the city and country.
Order a car and pay for services online.
If you need a car for traveling with a large company, contact Narscars. Our experts will help you choose a vehicle that can provide increased comfort during even the longest trip. To calculate the cost of services, call us at the phones listed on the website.