Skoda Fabia
Rent Skoda Fabia in Lviv
Skoda Fabiaor similar | Economy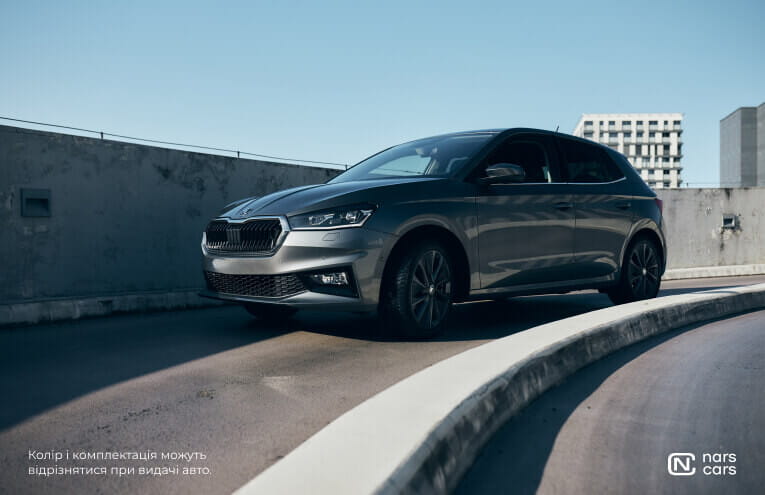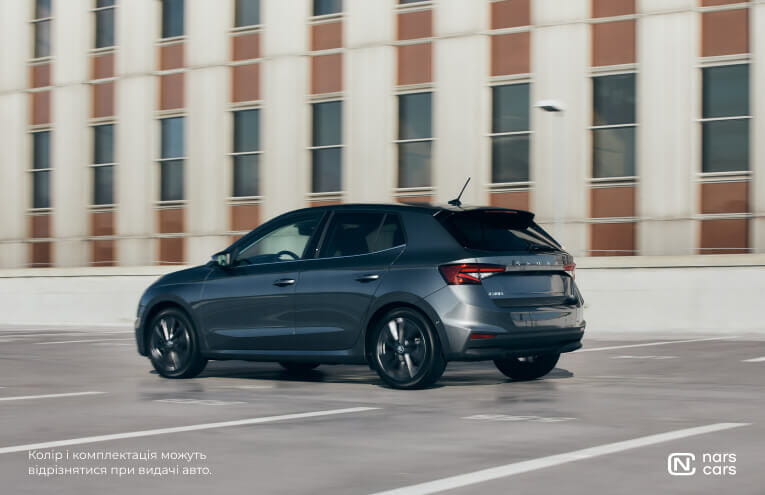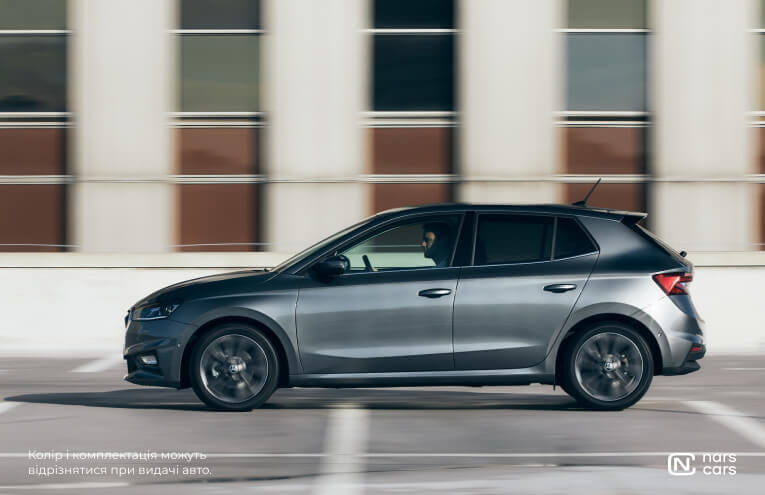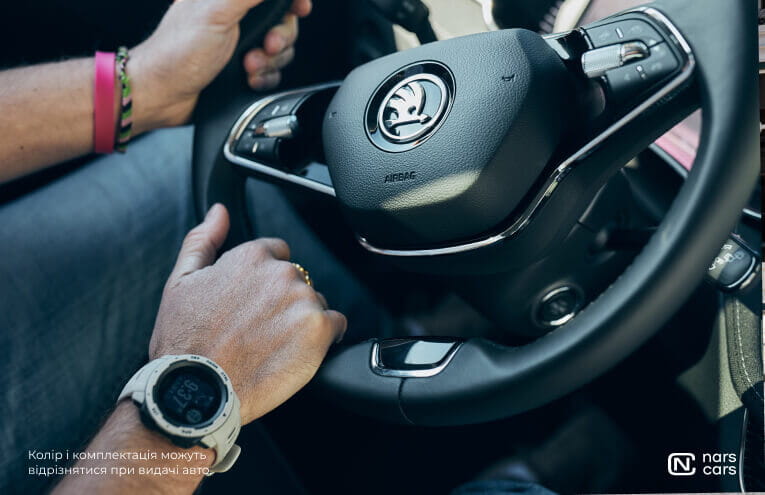 Additional functions
Customer Reviews
Малолитражка что нужно, недорогое и комфортное авто за свои деньги. Остался доволен.
Чудесная машина, комфорная, тихая подвеска, хорошая управляемость, думаю даже себе такую купить
Дуже непогане авто за свої гроші, але про нього багато писати не буду, бо всі знають що таке Фабія. Відмічу хороший технічний стан авто, а також клієнотоорієнтованість менеджерів. Хлопці в офісі були дуже привітними та з радістю відповіли на всі питання, що виникли - і про страховку, і про обмеження по пробігу і про повернення у Чернівцях. Сервісом задоволений та рекомендую НарсКарс у м. Львів
How to book Skoda Fabia in Lviv ?
The "NarsCars protection" service is a reliable way to protect yourself and the car during the rental. We provide our customers with the opportunity to use our fleet without worrying about possible financial losses associated with car damage or theft.
We guarantee that your rental will be safe, convenient and worry-free if you choose this service.
*If you do not add NarsCars Protection to your claim and return the vehicle with damage, the repair cost will be deducted from your deposit.
The daily mileage limit is 300 km, but not more than 4500 km per month. In case of overrun, each kilometer is paid additionally according to the company's tariffs;
IMPORTANT! The tenant can order the "Unlimited mileage" service so as not to limit himself in kilometers. The cost of the service is according to the tariffs of the company.
You must have a passport, a driver's license (driving experience of at least 2 years), a bank card and a TIN (for citizens of Ukraine), as well as an age of at least 23 years.
To do this, you need to select the service "Standard protection" or "Full protection" and then you do not need to leave a large deposit.
- Добавьте опцию Стандартная защита или Полная защита в свою аренду и не думайте о рисках, связанных с повреждением кузова. Все расходы будут покрываться страховкой.
The person renting the car Skoda Fabia must have a valid driver's license, driving experience of at least 2 years, and at least 23 years of age.
The decision to admit a driver who does not meet these requirements is made individually.
The cost of the Skoda Fabia in Lviv rental service depends on several factors, such as the rental period and seasonality. We provide a flexible pricing policy, which may vary depending on these factors.
Car rental Skoda Fabia in Lviv
Skoda Fabia is a subcompact five-door hatchback powered by a 1.4-liter petrol engine producing 85 hp for a comfortable journey, it is equipped with air conditioning, front power windows and USB. The model is very nimble, conveniently parks and has low fuel consumption both when driving on the highway and in urban areas.
Do you like to travel in comfort? Rent a Skoda Fabia car in Lviv from Narscars. The car is easy to operate, has a compact size and a spacious trunk. It is a dynamic and stylish model with comfortable driver and passenger seats. They can cover long distances without fatigue. It accelerates to 100 km / h in 12.2 s. Average fuel consumption in the combined cycle is only 5.9 liters.
Skoda Fabia rental in Lviv daily
If you need an economical compact car for daily rent in Lviv, please contact Narscars. You can rent a new car from us for a period from days to several months, with or without a deposit. A clean, serviceable and fully fueled Skoda Fabia will be delivered by our managers to anywhere in the city or country. You can pay for services online. 90% of our clients are completely satisfied with the quality of service. If you have any questions about renting, call and our experts will provide you with comprehensive information.