Honda CRV
Rent Honda CRV in Odessa
Honda CRVor similar | SUV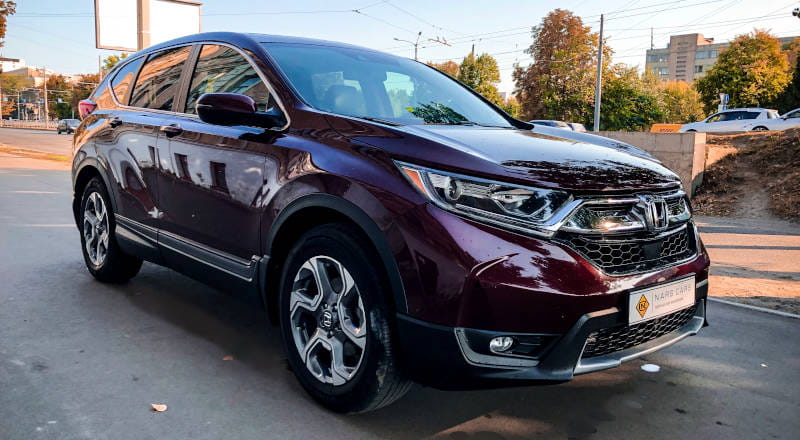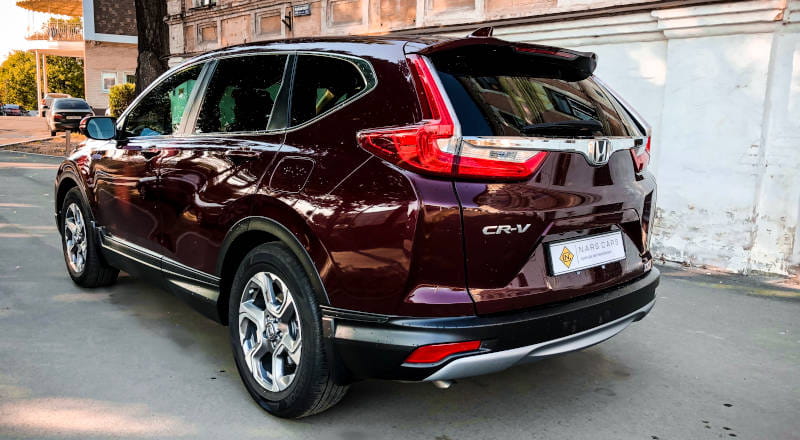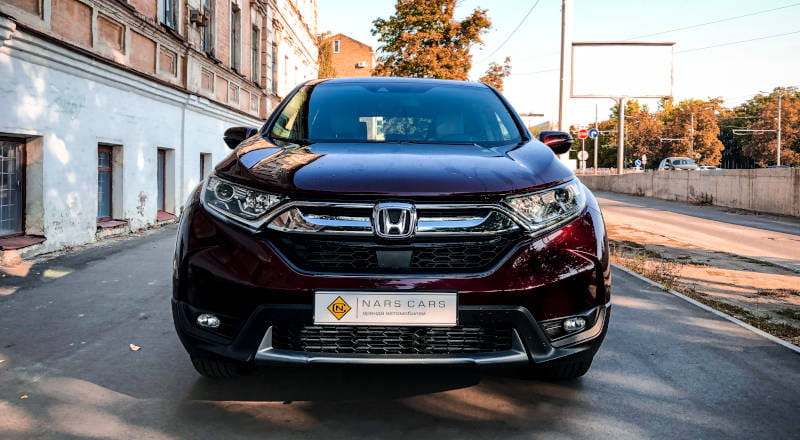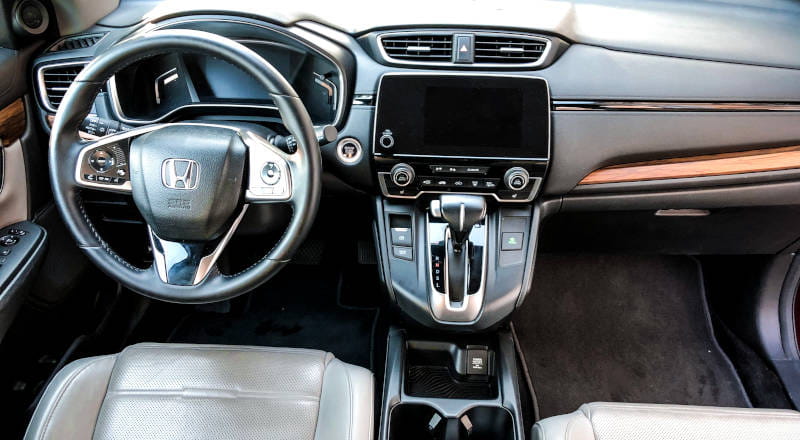 Customer Reviews
Хонда СРВ - взял и не прогадал. Ездил с Харькова в Херсон, начиная после Днепра дорога "закончилась" но СРВ хорошо справился с отсутствием хорошего асфальта. Хорошая машина!
Постоянно пользуюсь услугами Nars Cars. Как всегда, все быстро, четко и удобно. Для постоянного клиента, если берешь машину с полной страховкой (а это очень разумно, даже если водительский стаж достаточен), весь процесс занимает 5-7 минут. Машина всегда чистая, ухоженная, в отличном техническом состоянии, с полным баком. Конкретно по Honda CRV - очень шустрая для своих габаритов, с хорошей комплектацией. Хорошая подвеска, круиз-контроль. Брала машину для поездки в другую область - очень комфортна и в дороге, и без дороги:) Дорогу держит хорошо, отдельно порадовал расход топлива - оказался меньше, чем у других машин этого класса, которыми пользовалась. Несомненно захочу взять ее еще раз. И только в Nars Cars. И всем рекомендую.
Не первая машина, которую брал в аренду, но услугами компании компании Nars Cars воспользовался впервые и остался доволен! Менеджеры очень ответственно относятся к своей работе, видно что работают на результат и дорожат своими клиентами. Приятно работать с лидерами на рынке, они знают чего хочет клиент. Рекомендую.
Являюсь постоянным клиентом данной компании.По роду своей деятельности каждую неделю бываю в г. Харькове. Очень удобно доставляют и забирают автомобиль в Аэропорту.Ни разу не подвели, хотя бывали задержки рейсов сотрудник с автомобилем всегда дожидается. Но недавно взяв машину на прокат,не работала фара.Я позвонил менеджеру и очень быстро проблема была устранена. Приятно,что ответственное и уважительное отношение, готовность понять задачу и помочь с ее решением.
How to book Honda CRV in Odessa ?
The "NarsCars protection" service is a reliable way to protect yourself and the car during the rental. We provide our customers with the opportunity to use our fleet without worrying about possible financial losses associated with car damage or theft.
We guarantee that your rental will be safe, convenient and worry-free if you choose this service.
*If you do not add NarsCars Protection to your claim and return the vehicle with damage, the repair cost will be deducted from your deposit.
The daily mileage limit is 300 km, but not more than 4500 km per month. In case of overrun, each kilometer is paid additionally according to the company's tariffs;
IMPORTANT! The tenant can order the "Unlimited mileage" service so as not to limit himself in kilometers. The cost of the service is according to the tariffs of the company.
You must have a passport, a driver's license (driving experience of at least 2 years), a bank card and a TIN (for citizens of Ukraine), as well as an age of at least 23 years.
To do this, you need to select the service "Standard protection" or "Full protection" and then you do not need to leave a large deposit.
- Добавьте опцию Стандартная защита или Полная защита в свою аренду и не думайте о рисках, связанных с повреждением кузова. Все расходы будут покрываться страховкой.
The person renting the car Honda CRV must have a valid driver's license, driving experience of at least 2 years, and at least 23 years of age.
The decision to admit a driver who does not meet these requirements is made individually.
The cost of the Honda CRV in Odessa rental service depends on several factors, such as the rental period and seasonality. We provide a flexible pricing policy, which may vary depending on these factors.
Rent a Honda CRV in Odesa
If you plan to go to another city and need a bigger car, or if you want to go out of town with your family and take all the necessary things with you on the road, the Honda CRV will suit you perfectly. The spacious and reliable SUV from the Japanese manufacturer is a bright representative of its class, which attracts with its appearance, impresses with its manufacturability and surprises with its cross-country ability. Renting a CRV crossover has become popular with Odesa residents and guests of the city due to the technical characteristics and opportunities that this car provides. Not a large engine of 1.5 liters, but quite powerful at 190 hp. give the car good dynamics both on the track and off-road. Low fuel consumption in this segment of only 8.2 liters with an automatic transmission pleases and makes driving easier.
The interior of the cabin deserves special attention, because here the manufacturer tried to create a beautiful and one might even say premium look of the "apartments". A leather roomy interior, in the center of the torpedo there is a touchscreen for controlling the multimedia system, a multimedia steering wheel and many additional assistant systems make driving easy and comfortable.
It is very easy to rent a Honda CRV
Our customers can rent a Honda CRV in Odesa at a bargain price without leaving their homes. It is enough to call us by phone or leave a request on the site, and our managers will contact you. A wide range of additional services is available to our clients, such as:
Delivery to address.
Issuance / return of a car during non-working hours.
Additional driver.
Car rental with or without a driver.
Unlimited mileage and more.
Book your favorite car right now. Booking is absolutely free. Call!