How much does it cost to travel around Europe by car?
#Narscars_Travel
How much does it cost to travel around Europe by car?
Traveling by car in Europe – it is a mass of positive emotions and unforgettable adventures. You independently lay your route, do not depend on travel agencies and members of the tourist group, but at the same time, all the worries about organizing the trip are placed on your shoulders. How to make it as comfortable, safe as possible and how much will it cost? It is these questions that we will try to answer in this article.
Organizing a trip abroad
The way you travel around Europe by car is carefully organized will determine how comfortable you are and how you feel about it. The organization of a trip can be called the most tedious and rather difficult stage, because, unlike tours booked through agencies, in this case all the worries about paperwork, route development and vehicle preparation fall on the shoulders of the traveler.
Preparing for a trip abroad usually consists of the following steps.
Planning a trip. You need to know where, when and for how long you are going.
Hotel room reservations. You can try to stay overnight in a tent or camping, but in some countries it may be necessary to book an overnight stay in a hotel with a printed confirmation in order to obtain a visa.
Creating an itinerary. This is done in free form and may also be required for obtaining a visa.
Insurance registration. Need an insurance policy "Green Card" on the car. It regulates the claims of foreign citizens in the event of an accident abroad. The policy is bought no earlier than a month before the voyage. The traveler must also have health insurance covering at least 30,000 euros. and valid throughout the trip.
Getting a visa. If you have a biometric passport and the number of visa-free days required for travel, then you can skip this preparation point, since this is quite enough to visit most EU countries. To obtain a visa, in addition to a passport, a visa application form and a photo, you need to take out medical insurance, book an overnight stay, take a certificate from your place of work and have proof of personal funds. If several countries are planned on your itinerary, a visa is issued to the one where you will stay the longest. If the period of stay in all countries is the same, a visa is issued to the state through which you enter the EU. In some cases, a double or multiple entry visa may be required.
List of documents for traveling abroad by car
Going on a road trip, make sure you have the following documents with you:
valid passport and visa if required;
health insurance;
Green Card insurance policy;
international rights;
vehicle registration certificate.
For a successful border crossing, it is recommended that you carry a printed hotel booking confirmation with you. Just in case, take paper photocopies of those pages of your passport with a photo and an open visa, as well as electronic versions of all your documents.
In order to travel abroad in a car taken on credit, you must obtain permission to travel from the lending bank. To go on a trip abroad by car, rented or borrowed from friends / relatives, you must first issue a general power of attorney, indicating the owner of the vehicle in it. For the duration of the trip, the driver is issued a temporary registration certificate, and the registration certificate of the main owner for the period of the trip will be in the UMVS.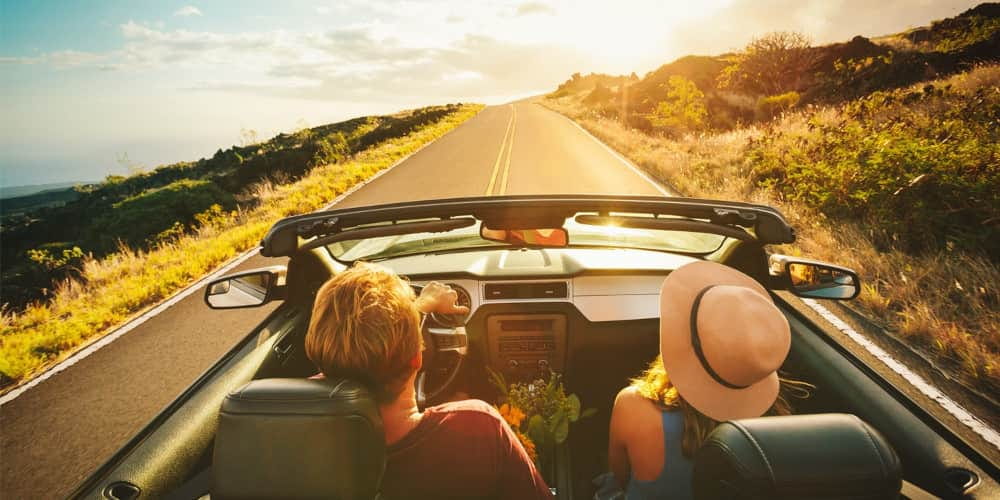 Preparing for a trip to European countries in our car
Before the trip, be sure to check the serviceability of your car, study the legislation and traffic rules of the countries you will enter, carefully consider your route, taking into account rating of world roads, and book hotels along your route. Following these recommendations will make your trip not only comfortable, but also safe.
Spare some money, get a GPS navigator and upload up-to-date maps of European countries to it. This will help you quickly find the right road and not waste not only time, but also fuel. To be on the safe side, put in the glove compartment a detailed paper version of the map of European roads with the route printed on it.
Visas, green card, insurance
In order to travel throughout the European Union without problems, you need to have an international driving license. On their crust should be the inscription in French Permis de conduire. Additionally, you need to take care of obtaining a visa, if you have not already done so.
Before crossing the border, you must take out an insurance policy in case of an accident. This is a green card, the insurance for which covers the costs of foreigners who may suffer during an accident. The driver and his passengers must also have medical insurance covering at least 30,000 euros.
Autocheck
The average distance your car has to travel is between 3,000 and 7,000 km. And this means that your car for traveling around Europe must be carefully prepared for such long journeys. It is necessary to replace all consumables in advance (oil, filters, brake fluids, pads) and carry out chassis diagnostics. It is better to do this in Ukraine, since European car services will have to pay a considerable amount for such manipulations. Additionally, it is worth pouring a full tank of fuel.
Be sure to check before you travel if you have the following required long-distance travel attributes:
first aid kit;
fire extinguisher;
warning triangle;
tow cable;
UA abbreviation sticker;
spare.
Be sure to check the tread depth on your tires. It must be at least 0.4 cm. Studded tires will have to be removed, since they are banned in most EU countries, including neighboring Poland. It is also forbidden to cross the border for cars with cracked windows and damage to the body. Cars with unauthorized tinting are not allowed. Only those vehicles that have a manufacturer's certificate for tinting are allowed to enter.
Police, fines and toll highways
If by some chance you've broken a traffic law in Europe and got stopped by the police, don't try to bribe a police officer. At best, the law enforcement officer will not understand you, at worst – you will find yourself in a police station, and your passport – in the "black list". And this means that in the future you will have problems with obtaining a new Schengen visa.
Don't forget that in Europe you have to pay tolls on many autobahns. Before you go to a particular country, read the information about what toll roads in Ukraine and in the world, and also find out what system of payment they are. So, for example, in Italy and Spain, before entering the autobahn, you will receive a check at the checkpoint indicating the point of entry, and at the exit checkpoint you will pay the cost of the distance traveled. But in Austria and Hungary you need to buy a special coupon-matrix. It is sold at a gas station. Payment is made not for mileage, but for the time spent on the toll road.
The cost of toll roads in the Czech Republic, Poland and Hungary is about 5-7 euros for every 100 km of travel. In Italy, France and Spain, you will have to pay 10-15 euros for the same distance. In general, a trip on European autobahns can cost up to 400 euros, but this money can be saved if you lay a route along bypass roads through small towns and villages.
Additional charges apply for ferry crossings available in northern Europe. The fare for them – 10-15 euros. Parking in the EU is also mostly paid, it costs 1-2 euros per hour. It is not worth saving on parking, because a car parked in the wrong place is quickly picked up by a tow truck, and returning it back will cost 100-300 euros.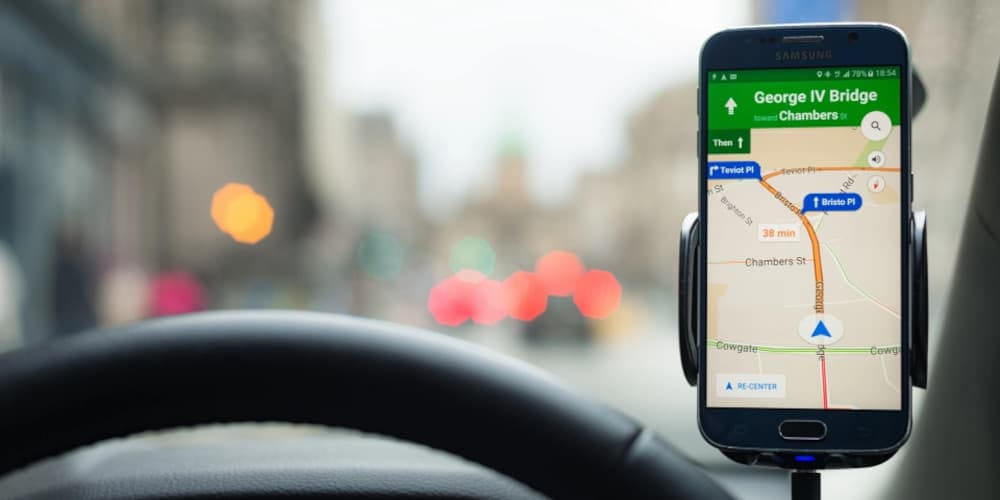 Hotels and motels
It's best to plan your accommodations in advance. By booking a hotel room, you can get it much cheaper. But in this case, you should not deviate from the route, since the money for the reservation is not returned. To pay for the hotel, it is best to use Visa and MasterCard bank cards, they are now issued by almost all Ukrainian banks. Before traveling abroad, you need to remove the restriction on the card for using it abroad.
Rates may vary by country or city. In Paris or Munich, you can pay up to 70 euros per night, while a room of the same category in Poland will cost almost 2 times cheaper. On holidays, the price per room increases by 15-20%. If you want to save money, opt for motels or hostels. The cost of a bed in them does not exceed 10-15 euros.
Popular Routes
When planning your European itinerary by car, consider the number of places you want to visit. Both its length and the final cost of the rest will directly depend on this. There are 3 popular routes among Ukrainian autotourists.
Northern. Along the Baltic Sea. Length – 3.5-4 thousand km. Includes visits to the Baltic countries, Poland, Germany, Denmark, Sweden and Finland. For a week, a company of 3 people will spend up to 1200 euros on a trip.
South. Designed for 1.5 weeks. Length – 4-4.5 thousand km. It includes Austria, Slovenia, Spain, Italy and France.
All of Europe. Length – 5-7 thousand km. A trip for 2 weeks will cost 2-3 thousand euros.
With proper and careful preparation, a tour of Europe by car will cost you 10-15% less than a trip by bus, and almost half as much as a trip by plane. Traveling with your own car gives you freedom of choice. You do not depend on the whims of the tour group and make your own itinerary and travel plan, and this allows you to see not only popular resorts, but also new sights not visited by tourists.
Conclusions
In 2023, the rules for entering the EU and traveling in your own car have not changed. It is also necessary to apply for a green card, have medical insurance, international driving license and pre-prepare your car for a long trip.
The cost of traveling in Europe depends on the length of the route. On average, for a voyage of 3.5-4 thousand km, you need to prepare 1100-1200 euros, a trip of 5-7 thousand km will cost 2-3 thousand euros. The price includes accommodation, gas and food.
Before driving your car in the EU, you need to carefully consider your route, prepare documents, insurance, visas, pre-book accommodation for the night and collect the necessary amount of funds, which is enough to cover fuel costs , accommodation, food, toll roads, parking and other expenses.