How to rent a car in Ukraine
#Interesting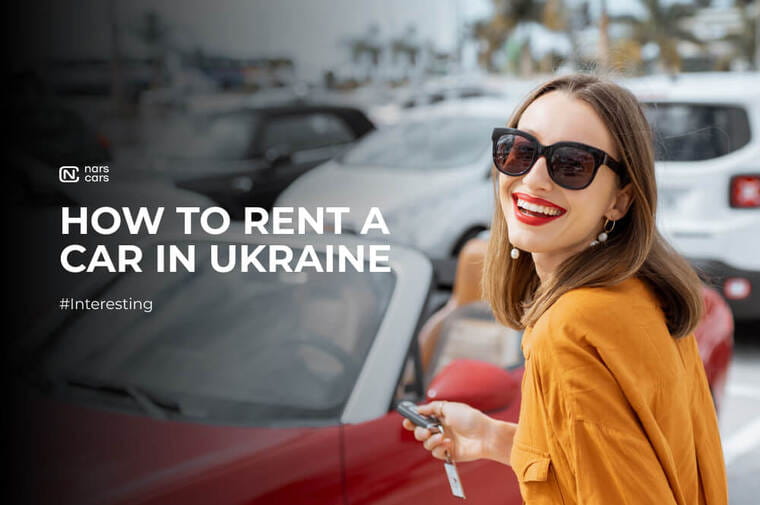 How to rent a car in Ukraine
There are many times in life when you need a car, but personal transport is not at hand. A trip on vacation, a trip around the country, a business meeting on the other side of the city, meeting guests at the airport and many other examples when it is almost impossible to do without a vehicle. Car rental companies have become a real salvation, providing drivers with a vehicle for relatively little money.
Car rental is a very common service abroad, but in Ukraine it has become popular only in the last 5-8 years, so not everyone knows how to rent a car, what you should pay attention to when signing an agreement, and what nuances you should remember about returning the car so as not to incur additional costs. Knowing the specifics of cooperation with car rentals, you will be able to regularly use their services to travel quickly, comfortably and with pleasure.
Basic rental conditions
Each car rental company has its own requirements for a car renter. But most often their list consists of the following items:
The tenant must be at least 21 years old. Some premium car models can only be used by persons over 23 years of age;

driving experience of at least 2 years;

availability of documents confirming identity. Usually this is a national passport or a foreign one if the tenant is a foreigner. For citizens of Ukraine it is also mandatory to provide a TIN;

availability of rights of the corresponding category. The name must be written in Latin letters in the document;

Having a sufficient amount in cash or on a card to pay not only the rent, but also the security deposit. It is left in case of violation of vehicle operating rules or fines for traffic violations. If the tenant has not received any fines, the deposit is returned in full. The amount of the fee and deposit depends on the chosen model and rental period. Many of those who are looking for how to rent a car inexpensively are considering options for renting it without a deposit, but this is a mistaken opinion, because the rates without a deposit are much higher, and the deposit is returned in any case;

mileage limit. Often, for short-term rentals for 1-3 days, you are allowed to drive no more than 350 km per day by car. There are also tariffs with unlimited mileage. The mileage overlimit is paid at a separate rate, which depends on the class of car and amounts to 12-75 cents for each kilometer.
If the driver has insufficient driving experience or is otherwise unsuitable for driving the selected vehicle, then he can rent a car with a driver.

Why do you need insurance?
Every car rental company requires its customers to have an insurance policy. Without it, the driver is prohibited from leaving the populated area. The policy contains the client's details. There is no need to pay additional insurance, as it is included in the rental price. There are no restrictions on the use of the policy. It insures the liability of the client to whom a power of attorney has been issued to drive the rented car.
Insurance can be of two types:
Some rental agreements may specify a limited type of CASCO, when compensation for damage is paid in part if the tenant is proven guilty, and the remaining amount is paid by him at his own expense or by both parties who signed the rental agreement. Only if you have insurance, it is possible to receive certain compensation in the following cases:
mechanical damage to the car as a result of a traffic accident;

theft, hijacking, arson;

causing harm to other people and their property involving rented vehicles.
If you drive carefully without violating traffic rules, the likelihood of an insured event is reduced.
Your rental car breaks down: what to do?
It's impossible to calculate all possible situations on the road, but the first thing you need to consider when renting a car is the possibility of it breaking down. The rented vehicle is provided in fully operational condition, but any unforeseen situation may arise during the trip. All such incidents must be reported to the car rental office immediately. It is the car rental company that must deal with all breakdowns that arise with the rented vehicle. Troubleshooting is free of charge, as it is included in the rental price. The lessor must begin fixing the problem immediately after the client submits a request for a breakdown, providing him with a replacement car.
Car rental company employees act in accordance with the instructions they have. Most often, the problem is not solved on the spot, the faulty vehicle is evacuated, and the client gets another car at his disposal. It takes less than a day to solve such problems.
Important! Under no circumstances should you try to find the problem and repair the car yourself. Such an initiative may result in a fine from the car rental company.

Got into an accident: what to do?
The driver needs to know not only how to rent a car, but also what to do if he is involved in a traffic accident using this vehicle. An accident can happen for 2 reasons:
the client's fault. The tenant will have to pay for repairs if compensation is not provided for by the terms of the insurance;

the fault of third parties. In this case, the renter does not have to worry about the consequences of an accident, since all the hassle of repairing and obtaining compensation for damage falls on the car rental service.
The sequence of actions of the tenant in the event of an accident will be as follows:
providing medical assistance to anyone who requires it as a result of an accident;

writing a letter or calling the landlord explaining the details of the incident;

notification of the insurance company specified in the rental agreement;

calling the patrol service, recording the incident;

preparing documents for transfer to receive compensation for damage.
This is a rough list of actions. Each specific incident may pose additional challenges.

How much does it cost to rent a car?
If you want to know how to rent a car without overpaying for this service, ask the car rental company what exactly is included in the price they quote. Typically, the rental price includes receiving a fully serviceable and clean car with insurance and a full tank of gasoline. All other services are paid separately. For an additional fee you can order:
GPS navigator;

Wi-Fi router;

child car seat or booster seat;

adding another driver to the contract, etc.
The average cost of each of these services is 4 USD. per day, but in some car rentals a child car seat or navigator is a free service that is already included in the subscription fee. Also, some rental companies offer discounts on additional services when used for more than 2 weeks.
In order not to overpay, you must also remember that you must return the car strictly to the point specified in the contract. If the car was registered in Kyiv, and the return will be in Kharkov, then you will have to pay an additional 250-300 dollars. The car must also be returned clean and with a full tank of fuel. If this is not done, you will need to pay additionally for washing and refueling at car rental rates.
The Nahodim car rental company offers favorable rental conditions for all clients for all car models. To get more detailed information about our services, call the numbers listed on the website. Our managers will provide qualified advice and help you select and book a suitable car.